I'm definitely the queen of procrastination, if something can be put off until next week tomorrow then I'm more than happy to do so. I annoy myself by being so laid back about things and every now and then need a kick up the bottom to get things done.
Silly me put my hand up high when volunteers were needed for the annual Carnegie day at work. Basically, a handful of books are shortlisted for an award for children's/young adult fiction, us volunteers and school children from local schools read all the books and we get together in small groups and discuss them until we pick a winner. This happens all over the country and at the end of the day a national winner is announced. It's a really fun day that involves lots of tea and cakes and chatting.
However, it means reading 8 books in 6 weeks. For some people this wouldn't be a problem, but I'm finding it hard. I hate being told what to do, especially when I'm given a deadline and then left to my own devices. part of me thinks 'would it matter if i don't read the books? I can blag it!' But that's cheating, I know.
While wasting spending time on YouTube last week, i came across this video by charlieissocoollike called Don't Break The Chain. The idea is you make a calendar that you can mark off each day when you complete your chosen task. Whether it be revising, exercising, reading or whatever you need a push to keep up. Looking at the chain you're making is motivation to keep at it and not let the side down. this idea seems so simple to me, but I really think it's what I need right now to keep me motivated (she says here writing a Blog post rather than reading a book)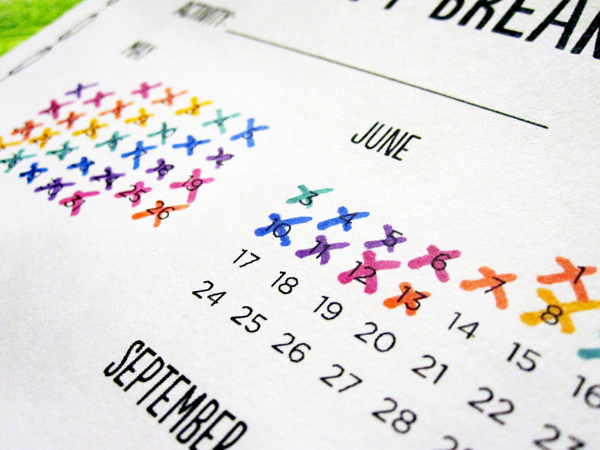 I was about to put off reading spend my evening making a calendar when i did a lil googling and found someone had already made one! Excellent, i have printed one off, pinned it to my notice board. There's no going back now, I pledge to read for 30 minutes a day, not only to get through these books but to keep up with my ever growing pile of 'to read' books that I pick up daily. Hopefully my calendar will look as lovely as that one.
Is this something that would help you?